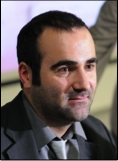 Prof. Dr. Manuel Pérez García
Principal Investigator
Prof. Perez Garcia is the first (and so far only) ERC grantee based in China conducting as principal investigator the GECEM-679371 (Global Encounters between China and Europe) at University Pablo de Olavide (Seville, Spain). He is founder and director of the Global History Network (GHN) in China. He currently is Associate Professor at the Department of History, School of Humanities, Shanghai Jiao Tong University.
Manuel's academic website; Global History Network; Shanghai Jiao Tong University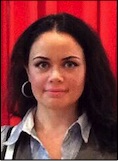 Marisol Vidales
Project Manager
Marisol obtained her bachelor degree at Professional Career Development Institute (USA) and received Chinese diplomas in Chinese Language and Culture at Tsinghua University and Beijing Foreign Studies University in China. She also works as photographer for events, portraits and exhibitions. She is part of Global History Network (GHN) as project manager.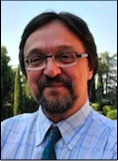 Prof. Dr. Bartolomé Yun Casalilla
Senior Staff
Bartolomé Yun-Casalilla is Full Professor at the Pablo de Olavide University in Seville, Spain. He specializes in the study of political economies, the Spanish Empire, the history of consumption and the history of the aristocracy.
Pablo de Olavide University ; EUI; Global History Network; Academia Europaea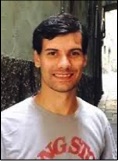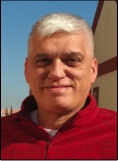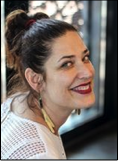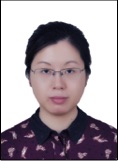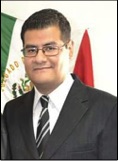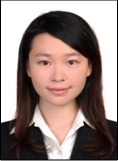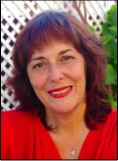 Prof. Dr. Manuel Díaz Ordóñez
Research Fellow
Manuel Díaz Ordóñez is Assistant Professor in the Economy and Economic History Department at University of Seville, Spain. He specializes in the study of strategic naval rigging industries, the Spanish Empire and the global expansion of hemp.
Dr. Pedro Miguel Omar Svriz Wucherer
Postdoctoral Researcher
He is PhD in History and Humanities Studies by UPO. His PhD dissertation was on the Guarani militias from Jesuit Reductions of Paraguay between 17th and 18th centuries. He is mainly preoccupied on how monarchies and Jesuits institutions and economic, social and cultural variables combined to defense the Spanish empire's frontier.
Prof. Dr. Nadia Fernández de Pinedo
Research Fellow
Nadia Fernández de Pinedo is a Senior Lecturer of Economic History at the Universidad Autónoma of Madrid (Spain) where she teaches Spanish Economic History, World Economic History and Economic Divergence in Historical Perspective.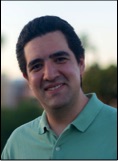 Jingxing Ma
*FORMER PhD Researcher from Dec 2016 to Sep 2017
Jingxing Ma obtained her BA of Spanish philology in Havana University with a full scholarship provided by the government and her Master in Seville University as the first graduated Chinese student in European Studies. During her university and Master's period she was teaching Chinese to foreigners free-willingly. She has good knowledge of ancient Chinese language, speaks fluently English, Spanish, and has a fair level of other Latin languages such as French, Portuguese and Italian.
Sergio Tonatiuh Serrano Hernández
*FORMER Research Fellow from Jun 2017 to Nov 2018
Sergio T Serrano has a bachelor's degree and a master in history. He is currently conducting research for his PhD dissertation. He is mainly interested in the history of the Spanish Empire in Europe, America and Asia during the seventeenth and eighteenth centuries. Sergio Serrano is an enthusiast supporter of the use of databases in the field of modern history and is also interested in Social Network Analysis (SNA). The history of taxation is other of his fields of interest. During the last years, he has researched in the gold and silver production of the mines of San Luis Potosi. Mexico, during the seventeenth century.
Sergio's website
Dr. Rocio Moreno Cabanillas
Research Assistant
Rocio has received her PhD at Pablo de Olavide University. Her area of research and publication include the Postal History of European Colonial Empires, Bourbon Reforms in the Spanish Monarchy, Caribbean History, particularly the History of Cartagena de Indias, and the Diplomatics Analysis of Spanish American Documents.
Academia
Guimel Hernandez Garay
PhD Researcher
He is BA in economics by the UNAM, as well he has a specialization in Economic History and a Master in Economics at the same university. He has served as a high school and university teacher of Economics, mathematics, social sciences and history. In research, he worked as assistant in the project "Innovación, empresa y Estado en México y América Latina: teorías, metodologías y prácticas interdisciplinarias". In the master, his research was about the economy of the mendicant convents in the colonial period. His work was about the Convent of Santo Domingo de México with Dr. Antonio Ibarra as thesis advicer.
Lei Jin
PhD Researcher
With 4 years of undergraduate study on international relations, history and Spanish language, she obtained her BA degree from University of Nottingham, Ningbo, China. After graduate she continued her postgraduate studies in the University of Nottingham with a Master about management and the economy in contemporary China. Since 2012 to 2016 she was worked as a full-time teacher at Zhejiang Institute of Communications, a college in Hangzhou, China.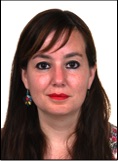 Li Wang
PhD Researcher
Li Wang obtained a bachelor's degree of English philology in Nanjing University of Technology; She started teaching English in PCEC STMC College in Shanghai as the first job after graduation; Later she has had abundance experience in language training, translation and management. In 2014, she moved to Spain to learn the language and achieved a master's degree of Study of Latin America in the Instituto de Iberoamérica of the University of Salamanca. Being a linguist, she also keen on history and literature of different cultures.
Maria Jesus Milan
Research Assistant
Maria Jesus Milan Agudo has Graduate in Geography and History from the University of Barcelona. Currently, she develops his work as a Higher Degree in Research Support at Pablo de Olavide University in Seville. She has co-authored several books and articles on modern and contemporary Spanish history.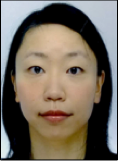 Dr. Wen-Ting Wu
*FORMER Postdoctoral Researcher from Oct 2016 to Sep 2017
Wen-Ting Wu was postdoctoral researcher of the GECEM-679371 at University Pablo de Olavide (Seville, Spain). She holds a master's degree in art history from the University of Sussex, United Kingdom. Early 2016 she achieved her PhD at the Institute of East Asian art history, University of Heidelberg in Germany. Her PhD thesis, titled "Driven by Power: Four case Studies of the Possession and Appropriation of Chinese Porcelain in 18th- century Europe and China".