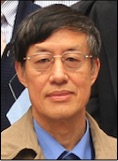 Prof. Dr. Liu Beicheng
Tsinghua University (China)
He is professor at the Department of History, Tsinghua University.
He is editor of the "World History" journal, Deputy Secretary-General Modern World History Institute, and part-time researcher at the National Examination Center of the Ministry of Education.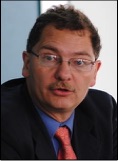 Prof. Dr. Enrique Dussel Peters
National Autonomous University of Mexico - CECHIMEX (Mexico)
B.A. and M.A. studies in Political Science at the Free University of Berlin (1989) and Ph.D. in Economics at the University of Notre Dame (1996). Since 1993 he works as a full time professor at the Graduate School of Economics at Universidad Nacional Autónoma de México (UNAM). He has taught more than 90 courses at the B.A, M.A. and Ph.D. level in Mexico and internationally, and participated in more than 260 national and international seminars and conferences.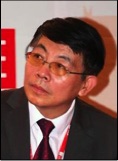 Prof. Dr. Kent Deng
London School of Economics (United Kingdom)
Professor of Economic History, LSE, UK; Fellow of the Royal Historical Society, UKPrize won: 'The Best Thesis in the Last Four Years', awarded by The International Economic History Association (IEHA), 1994. Specialisation: growth and development in China during premodern and modern periods (221 BC - present).
2015: Mapping China's Growth and Development in the Long Run, 221 BC to 2020, London: World Scientific Press and Imperial College Press.
LSE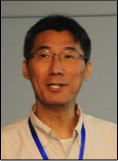 Prof. Dr. Debin Ma
London School of Economics (United Kingdom)
Long-term Economic growth in East Asia; International Comparison of Living Standards, Human Capital and Productivity; Institutions, Legal Traditions, Long-run growth and global history; Economics of the Silk Sector.
LSE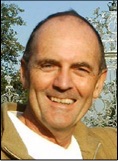 Prof. Dr. Ian Inkster
SOAS University of London (United Kingdom)
His work has been based on substantial archival research over very extended periods in England and Scotland, Japan, Australasia, Taiwan, US, and India, as well as shorter research trips Asia and Europe. Writing has resulted in well over 100 journal and chapter publications, 13 books, over 300 book reviews and notices, editorship of the journal History of Technology since 2001 and a deal of academic journalism.
SOAS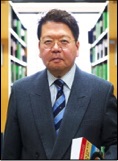 Prof. Dr. Shigeru Akita
Osaka University (Japan)
Shigeru AKITA is Professor of British Imperial History and Global History, Department of World History, Graduate School of Letters, Osaka University, Japan. He is majoring in the economic international order of Asia in the 19-20 centuries, with connection of the British Empire. Recently, he extends his coverage to create a global history from Asian perspectives.
AAWH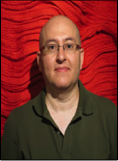 Prof. Dr. Fernando Ramos-Palencia
Pablo de Olavide University (Spain)
B.A. studies in Economics at the Valladolid University and Ph.D. in Economics at the Valladolid University (2001). Fulbright Visiting Scholar Harvard University 2003-04. Since 2006 he works as Associate Professor at the Faculty of Business at Pablo de Olavide University. Specialization: inequality, human capital, institutions and patterns of consumption in pre-industrial societies, particularly Spain.
UPO; REPEC; GlobalHisco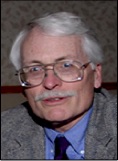 Prof. Dr. J.B. Owens
Idaho State University (USA)
J. B. Owens is Professor (emeritus) of History and Research Professor at Idaho State University (USA) and former Director of ISU's Geographically-Integrated History Laboratory. To advance research on nonlinear dynamics and the emergence of cooperation, he is currently completing a book on how sixteenth-century politically important Spanish men and women shaped an enduring form of cooperation among themselves and with others in the face of unpredicted and unpredictable events.
ISU; Academia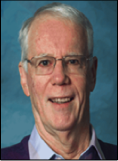 Prof. Dr. Patrick Manning
University of Pittsburgh (USA)
Patrick Manning is Andrew W. Mellon Professor of World History, Emeritus, at the University of Pittsburgh, where he was founding director of the World History Center, 2008-2015. Manning served as president of the American Historical Association in 2016-2017. Trained as a specialist in the economic history of Africa, he has become a specialist in world history overall. He has published on African slave trade, global migration, and African diaspora as a dimension of global history. His Navigating World History and Migration in World History have been published in Chinese.
PITT; Manning's website
Prof. Dr. Xiaohua Shi
Shanghai Jiao Tong University (China)
Xiaohua Shi is the head of IT support in the Library at Shanghai Jiao Tong University (SJTU). His research interest lies on digital humanities, social network analysis, machine learning and computer intelligence technology. He received his PhD from the Department of Computer Science and Engineering at the SJTU; and his master from SJTU majored in library science.
DSCH; SJTU; SJTU Digital Humanities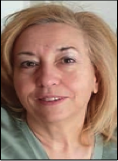 Prof. Dr. Maria de Deus Beites Manso
University of Évora (Portugal)
She is a Professor in the History Department at the University of Évora and an integrated researcher at the Center for Political Science (CICP). Her research themes focus on the construction of globalization, religious history, women / gender, slavery and miscegenations in the Portuguese Empire. Maria de Deus Manso was awarded the Notable Women Prize - Femina in 2019
UEVORA